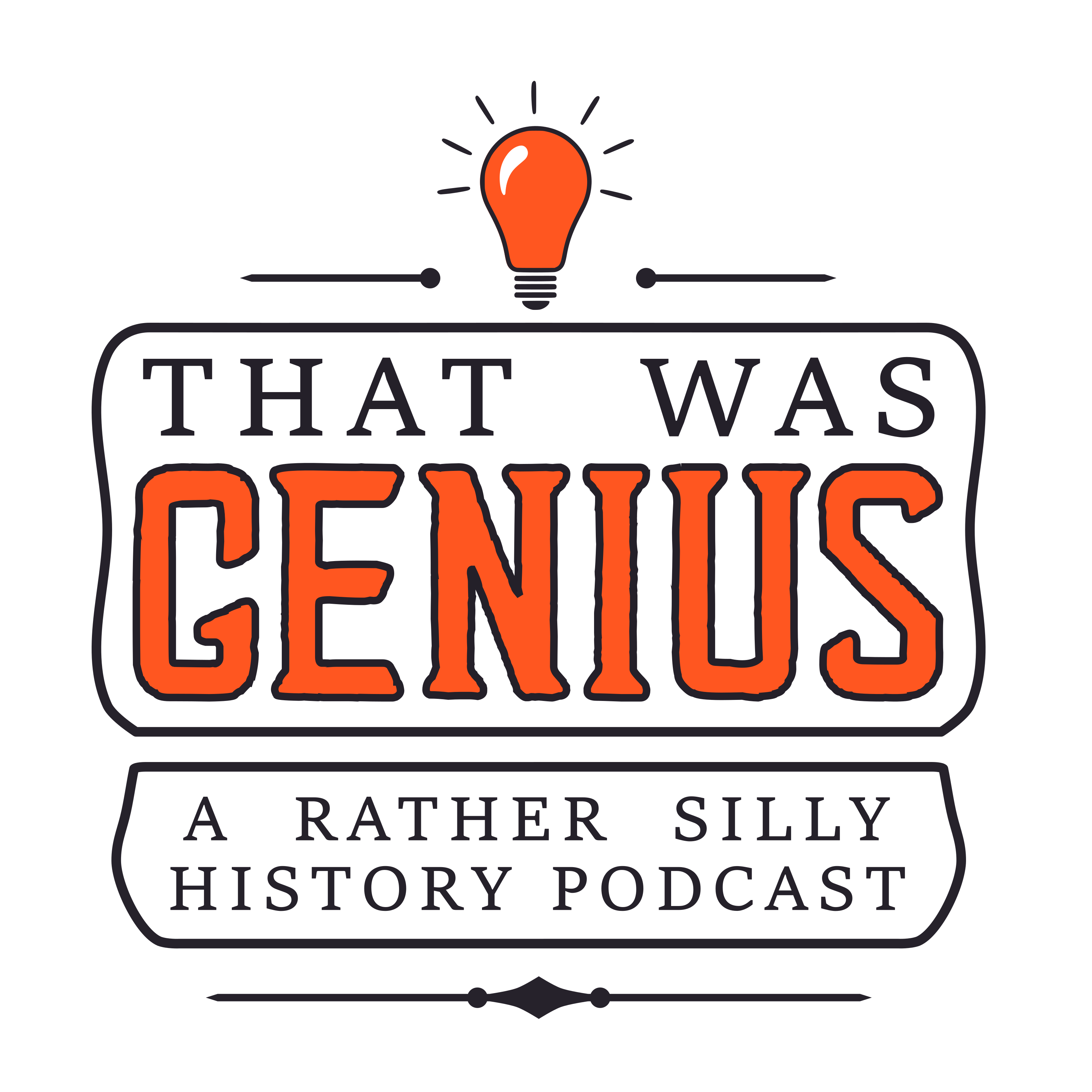 Finally, something to laugh about - this week's episode is all about the humour (well it's rarely about the history)!
Tom kicks us off with a look at the Philogelos (Love of Laughter), the oldest known jokebook. Written by a couple of witty Greeks in around 400AD, it pokes fun at students, foreigners, and sufferers of bad breath. And it has at least a 5% success rate when it comes to actually making you laugh.
Meanwhile Sam's discovered the Berners Street Hoax, an 1810 prank which saw every tradesman in London called to one house in London, grinding the entire city to a halt and causing a national scandal.
Honourable mentions go to whoopee cushion inventor, the Roman Emperor Elagabalus, and biological bat poo prankster William Buckland, who's fertiliser graffiti got heads scratching at Oxford University in the 1790s.
Subscribe and listen to us! Apple Music // Podbean // Overcast // Stitcher // TuneIn // Spotify
Welcome to That Was Genius: Two blokes. A 12-hour time difference. An immature sense of humour. And 10,000 years of human civilisation. A weekly podcast looking at the weirder side of history.
Join Sam Datta-Paulin (he likes history and lives in Britain) and Tom Berry (he also likes history but lives in New Zealand), for a weekly reflection on the bold, the brilliant... And the downright strange.
From bizarre events and stories to equally odd inventions, barely a day goes by without something incredible (or incredibly stupid) happening around the world.
We upload new episodes every Wednesday night/Thursday morning (UK time).
Check us out on Facebook, Instagram, Twitter and via our website, and please do subscribe to us and leave us a review if you like what you hear!
That Was Genius is produced by Glorious Republic Broadcasting.