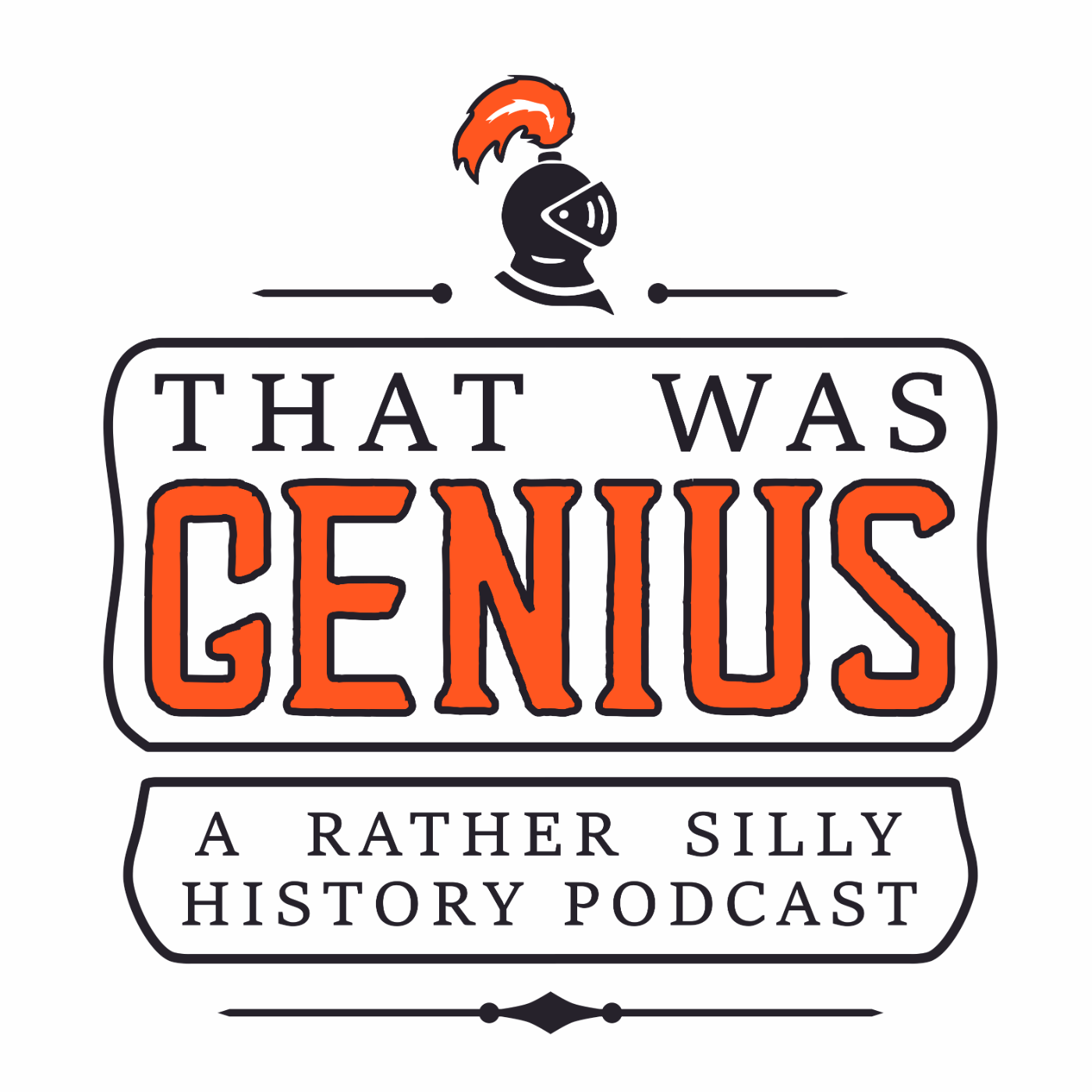 Fellow historians. It's our last EVER episode. What a blast we've had. And we're going out with a ruddy big bang - our rudest episode yet (by far)!
Sam kicks us off with a tour of medieval swearing, and how rudely named streets can be used to track the economy of England in the middle ages. Next, Tom takes a look at Roman and Greek graffiti. Which is just as childish as you'd expect. 
It's been a pleasure podcasting with you all for the last three years! If you'd like more That Was Genius, pop over to www.patreon.com/thatwasgenius where you can still get all the 20+ exclusive episodes, songs and doodles (just cancel your subscription once you're done listening). All the cash from the next few months will go to humanitarian aid charities. Just to prove we're not total b**tards.
Subscribe and listen to us! Apple Music // Podbean // Overcast // Stitcher // TuneIn // Spotify
Welcome to That Was Genius: Two blokes. An immature sense of humour. And 10,000 years of human civilisation. A weekly podcast looking at the weirder side of history.
Join Sam Datta-Paulin (he likes history and lives in Britain) and Tom Berry (he also likes history and used to live in New Zealand but is now in the UK as well), for a weekly reflection on the bold, the brilliant... And the downright strange.
From bizarre events and stories to equally odd inventions, barely a day goes by without something incredible (or incredibly stupid) happening around the world.
We upload new episodes every Wednesday night/Thursday morning (UK time).
Check us out on Facebook (and our Facebook group for memes and fun), Instagram, Twitter and via our website, and please do subscribe to us and leave us a review if you like what you hear!