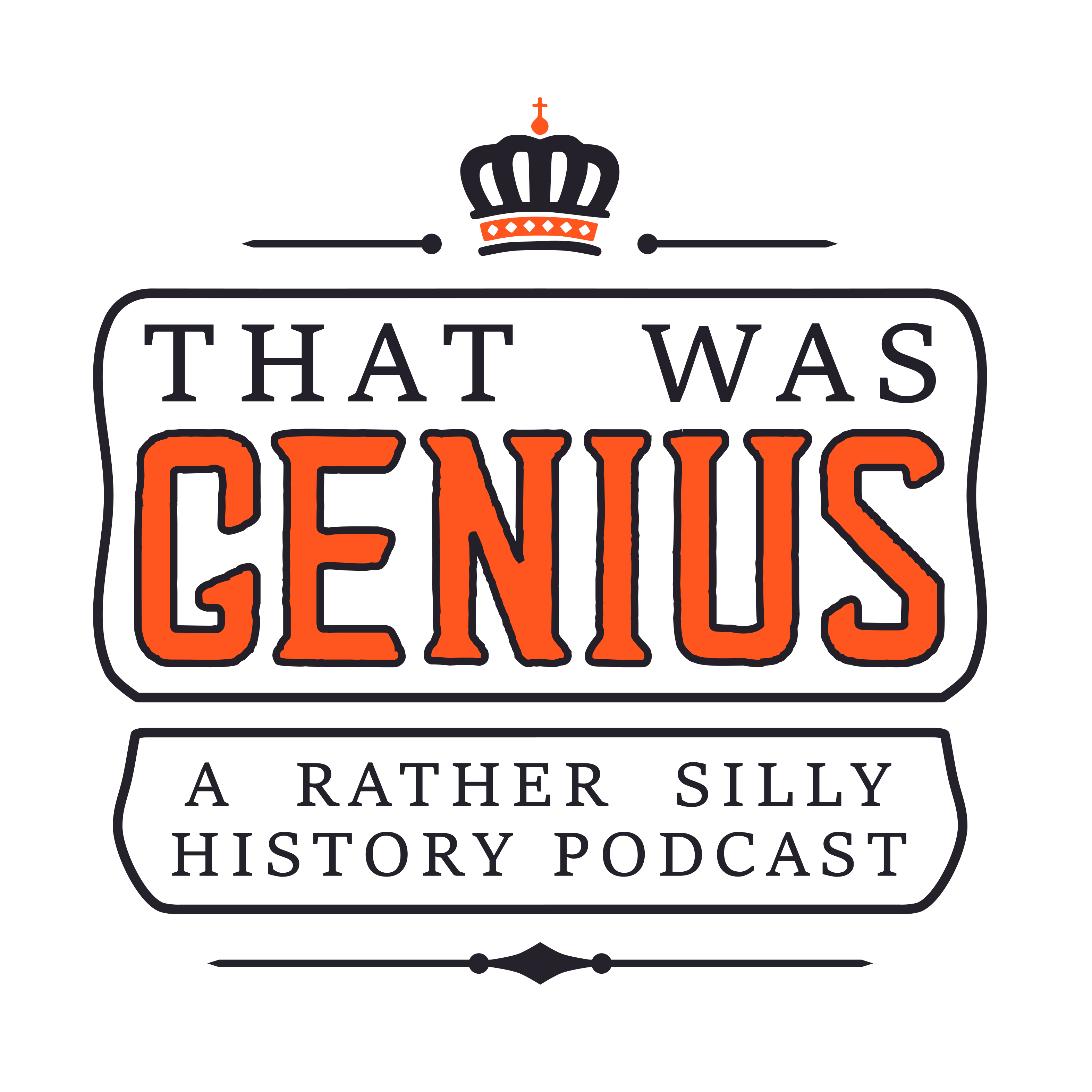 This week we're celebrating badass women through history. With a series of sources written by men, because history. Sigh.
Tom's giving us a whistlestop tour of The Moralia, Greek/Roman historian Plutarch's account of even older Greek and Roman women. Condescending and sexist? Yes. But there's still plenty of fierce women and rebels to enjoy.
Next, Sam takes us to Mongolia for a look at Khutalun: 13th Century Mongol princess, champion wrestler, incredible archer and superb kidnapper... Who very nearly inherited the mongol empire whilst breaking the noses of every good looking bachelor in 1000 miles in her search for love.
Subscribe and listen to us! Apple Music // Podbean // Overcast // Stitcher // TuneIn // Spotify
Welcome to That Was Genius: Two blokes. A 12-hour time difference. An immature sense of humour. And 10,000 years of human civilisation. A weekly podcast looking at the weirder side of history.
Join Sam Datta-Paulin (he likes history and lives in Britain) and Tom Berry (he also likes history but lives in New Zealand), for a weekly reflection on the bold, the brilliant... And the downright strange.
From bizarre events and stories to equally odd inventions, barely a day goes by without something incredible (or incredibly stupid) happening around the world.
We upload new episodes every Wednesday night/Thursday morning (UK time).
Check us out on Facebook, Instagram, Twitter and via our website, and please do subscribe to us and leave us a review if you like what you hear!
That Was Genius is produced by Glorious Republic Broadcasting.