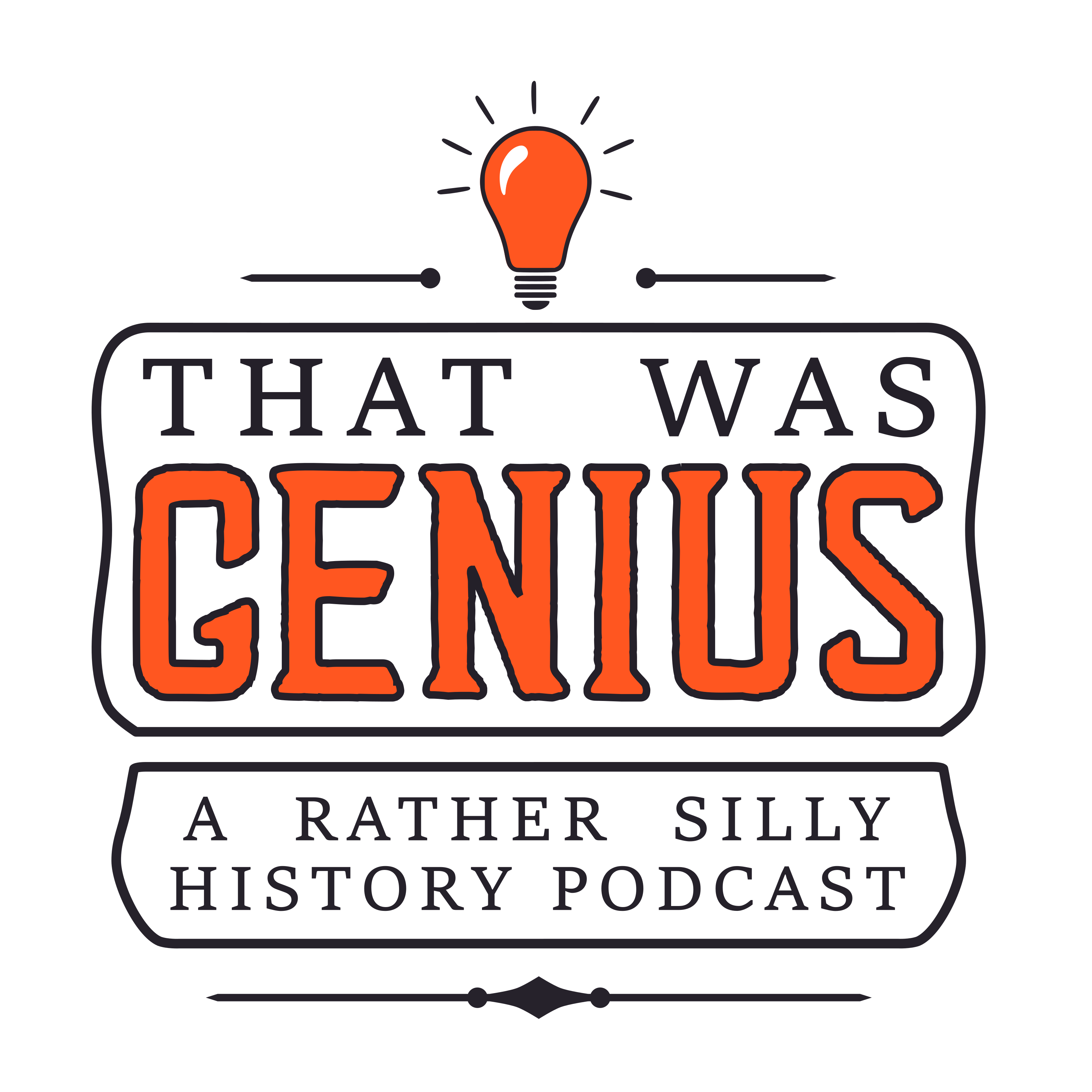 Fasten your seatbelts and put up your tray tables, because this week we're talking all things plane crash.
From the world's luckiest man to several very unlucky victims, we've been looking at what happens when the sh*t hits the propeller. Tom examines the war time flying record of a certain WW2 RAF ace and famed children's author, who he keeps a surprise but we have to mention for SEO (so his name's at the bottom of this description). 
Meanwhile Sam takes a look at Marcus Schrenker, the Indiana businessman and stunt pilot who faked his own death by leaping from his plane high above Alabama in a spectacularly stupid and very unsuccessful attempt to escape the law.
Special shoutout to 10ish podcast - A comedy and edutainment podcast covering a different Top 10 list every week. We really like them and we think you will too. Find them at https://www.10ishpod.com/ or via your favourite podcast app.
Sorry about the sound quality in this episode, Tom's been on holiday so had to record through his laptop microphone this week. Normal service will resume shortly! 
Subscribe and listen to us! Apple Music // Podbean // Overcast // Stitcher // TuneIn // Spotify
Welcome to That Was Genius: Two blokes. A 12-hour time difference. An immature sense of humour. And 10,000 years of human civilisation. A weekly podcast looking at the weirder side of history.
Join Sam Datta-Paulin (he likes history and lives in Britain) and Tom Berry (he also likes history but lives in New Zealand), for a weekly reflection on the bold, the brilliant... And the downright strange.
From bizarre events and stories to equally odd inventions, barely a day goes by without something incredible (or incredibly stupid) happening around the world.
We upload new episodes every Wednesday night/Thursday morning (UK time).
Check us out on Facebook, Instagram, Twitter and via our website, and please do subscribe to us and leave us a review if you like what you hear!
That Was Genius is produced by Glorious Republic Broadcasting.
*Spoiler alert: It's Roald Dahl, who wrote James and the Giant Peach, Matilda, Charlie and the Chocolate Factory etc.