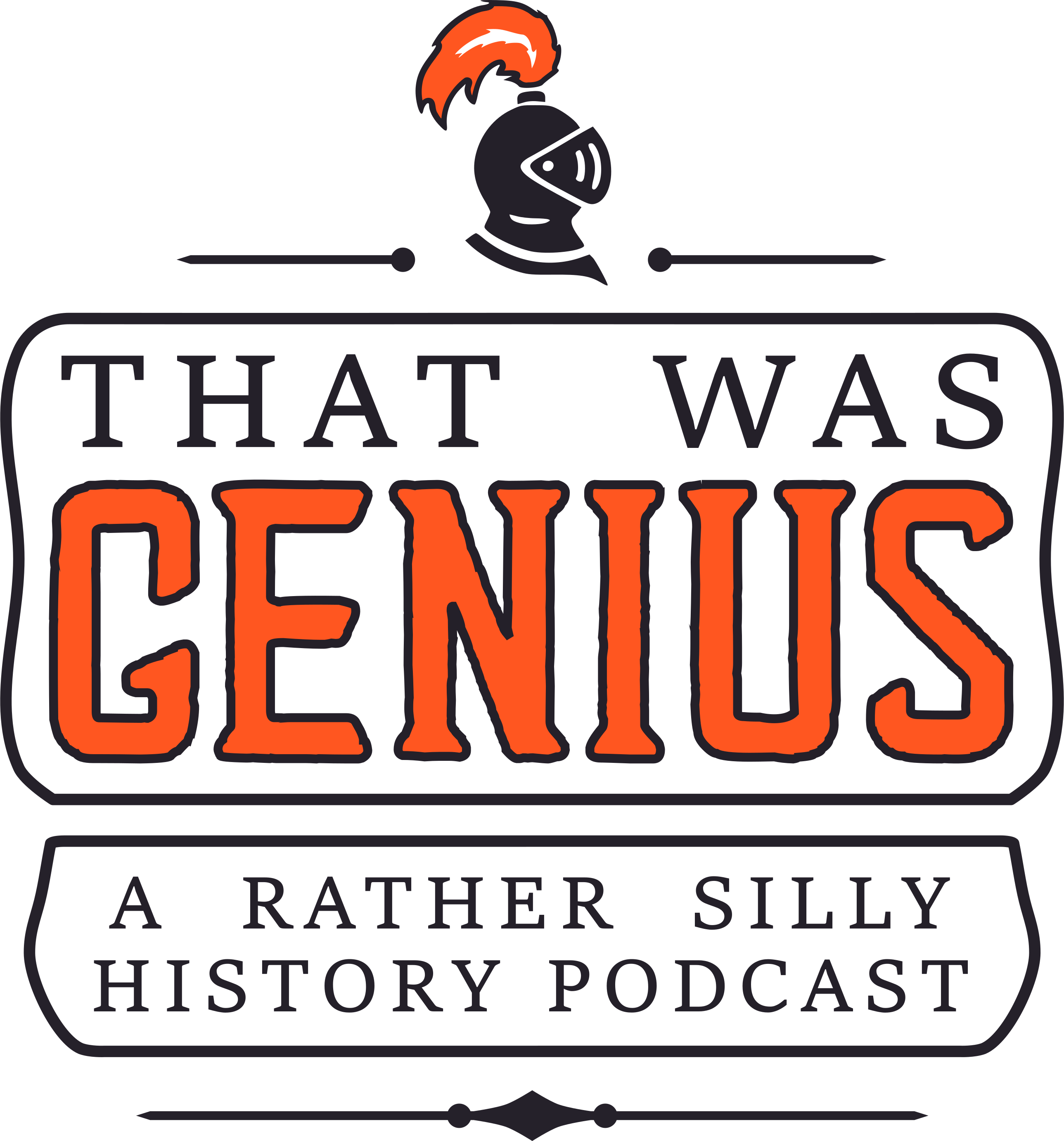 Roll up, roll up for the greatest show on Earth! Yes, we plumb the depths of what humans will do for entertainment in this week's podcast, which is all about shows.
Sam kicks us off with a look at Lazarus and Joannes Baptista Colloredo, two 17th Century conjoined twins who became one of the first 'freak shows', when they toured the courts of European royals amazing all who witnessed them with their unusual condition - and great stories.
Next, Tom takes us to the seedy backstreets of Victorian London and the Penny Gaffs - the ruder, racier, more drunken and generally worse predecessors of today's musical theatre. Places where taste (and talent) went straight out the window!
Subscribe and listen to us! Apple Music // Podbean // Overcast // Stitcher // TuneIn // Spotify
This week we also gave a shout out to History Impossible - they are a great podcast and you can find them here or on your app of choice: https://www.historyimpossible.com/
Welcome to That Was Genius: Two blokes. A 12-hour time difference. An immature sense of humour. And 10,000 years of human civilisation. A weekly podcast looking at the weirder side of history.
Join Sam Datta-Paulin (he likes history and lives in Britain) and Tom Berry (he also likes history but lives in New Zealand), for a weekly reflection on the bold, the brilliant... And the downright strange.
From bizarre events and stories to equally odd inventions, barely a day goes by without something incredible (or incredibly stupid) happening around the world.
We upload new episodes every Wednesday night/Thursday morning (UK time).
Check us out on Facebook, Instagram, Twitter and via our website, and please do subscribe to us and leave us a review if you like what you hear!
That Was Genius is produced by Glorious Republic Broadcasting.