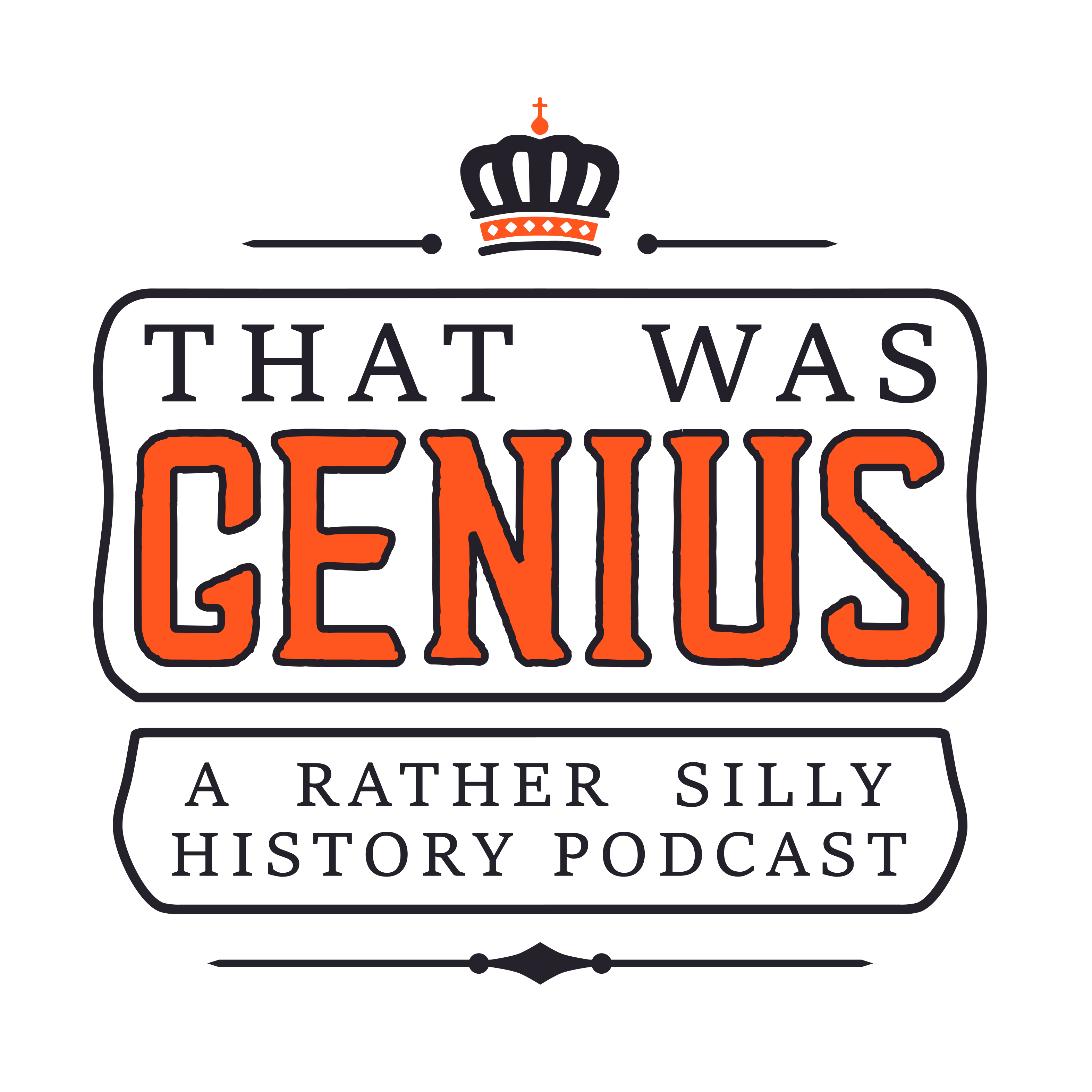 Order! Listen in the name of the law!
We're discussing all things legal this week. Sam kicks us off with a follow on from last week's Papacy special with a look at all the times God has ended up in the dock - as a defendant, as a plaintiff, and as a witness. He looks at just a few of the times people have been punished for offending God, have sued God, or have used God to get out of jail...
Next, Tom examines a dark story from Australia with the cases of John Button and Darryl Beamish, two men wrongly imprisoned for murder. Their victims had, in fact, been killed by serial killer Eric Edgar Cooke, who even confessed to the crimes... But the innocent men weren't cleared for decades. 
Subscribe and listen to us! Apple Music // Podbean // Overcast // Stitcher // TuneIn // Spotify
Welcome to That Was Genius: Two blokes. A 12-hour time difference. An immature sense of humour. And 10,000 years of human civilisation. A weekly podcast looking at the weirder side of history.
Join Sam Datta-Paulin (he likes history and lives in Britain) and Tom Berry (he also likes history but lives in New Zealand), for a weekly reflection on the bold, the brilliant... And the downright strange.
From bizarre events and stories to equally odd inventions, barely a day goes by without something incredible (or incredibly stupid) happening around the world.
We upload new episodes every Wednesday night/Thursday morning (UK time).
Check us out on Facebook, Instagram, Twitter and via our website, and please do subscribe to us and leave us a review if you like what you hear!
That Was Genius is produced by Glorious Republic Broadcasting.