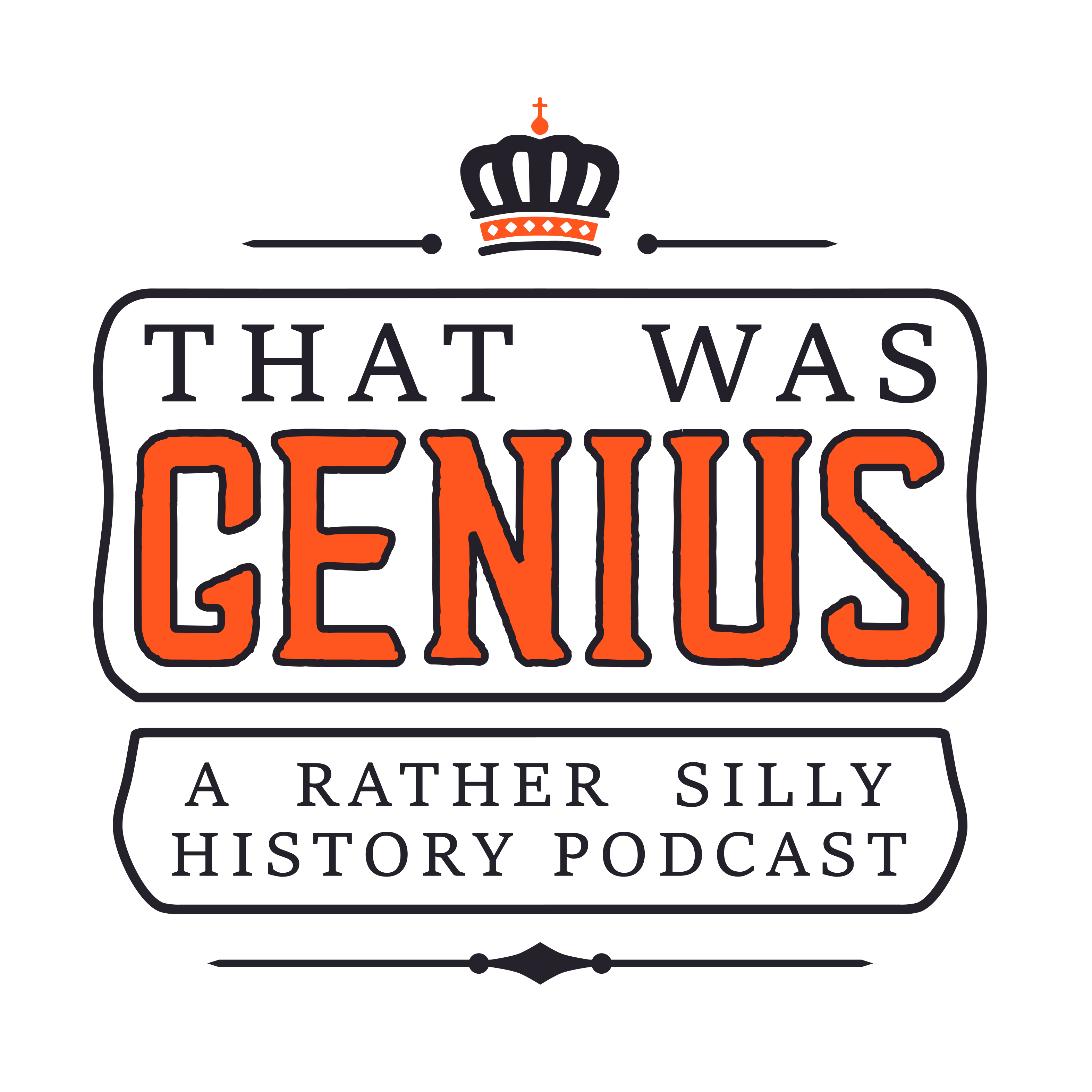 Cor Blimey Guv'nor, it's a Holy Ghost! Which, fact of the day, is Cockney rhyming slang for, erm... Toast.
Yes, it's Spooky week, which has absolutely nothing to do with that other scary holiday a couple of weeks back. In a horrifying twist, Sam goes first this week, with a look at the Hammersmith Ghost Murder of 1804 - the hunt for a spook haunting a graveyard that left one very much alive painter and decorator very much actually dead.
Next, Tom takes a look at some of the ridiculous Mediums of Victorian Britain - oddballs and con artists like Helen Duncan and Eva Carriera who claimed to be communicating with the dead, whilst actually just lightly assaulting their victims with paper maché heads, fake arms, their real toes, and ectoplasm made of old rags which were hidden somewhere very, very scary indeed.
Subscribe and listen to us! Apple Music // Podbean // Overcast // Stitcher // TuneIn // Spotify
Welcome to That Was Genius: Two blokes. A 12-hour time difference. An immature sense of humour. And 10,000 years of human civilisation. A weekly podcast looking at the weirder side of history.
Join Sam Datta-Paulin (he likes history and lives in Britain) and Tom Berry (he also likes history but lives in New Zealand), for a weekly reflection on the bold, the brilliant... And the downright strange.
From bizarre events and stories to equally odd inventions, barely a day goes by without something incredible (or incredibly stupid) happening around the world.
We upload new episodes every Wednesday night/Thursday morning (UK time).
Check us out on Facebook, Instagram, Twitter and via our website, and please do subscribe to us and leave us a review if you like what you hear!
That Was Genius is produced by Glorious Republic Broadcasting.