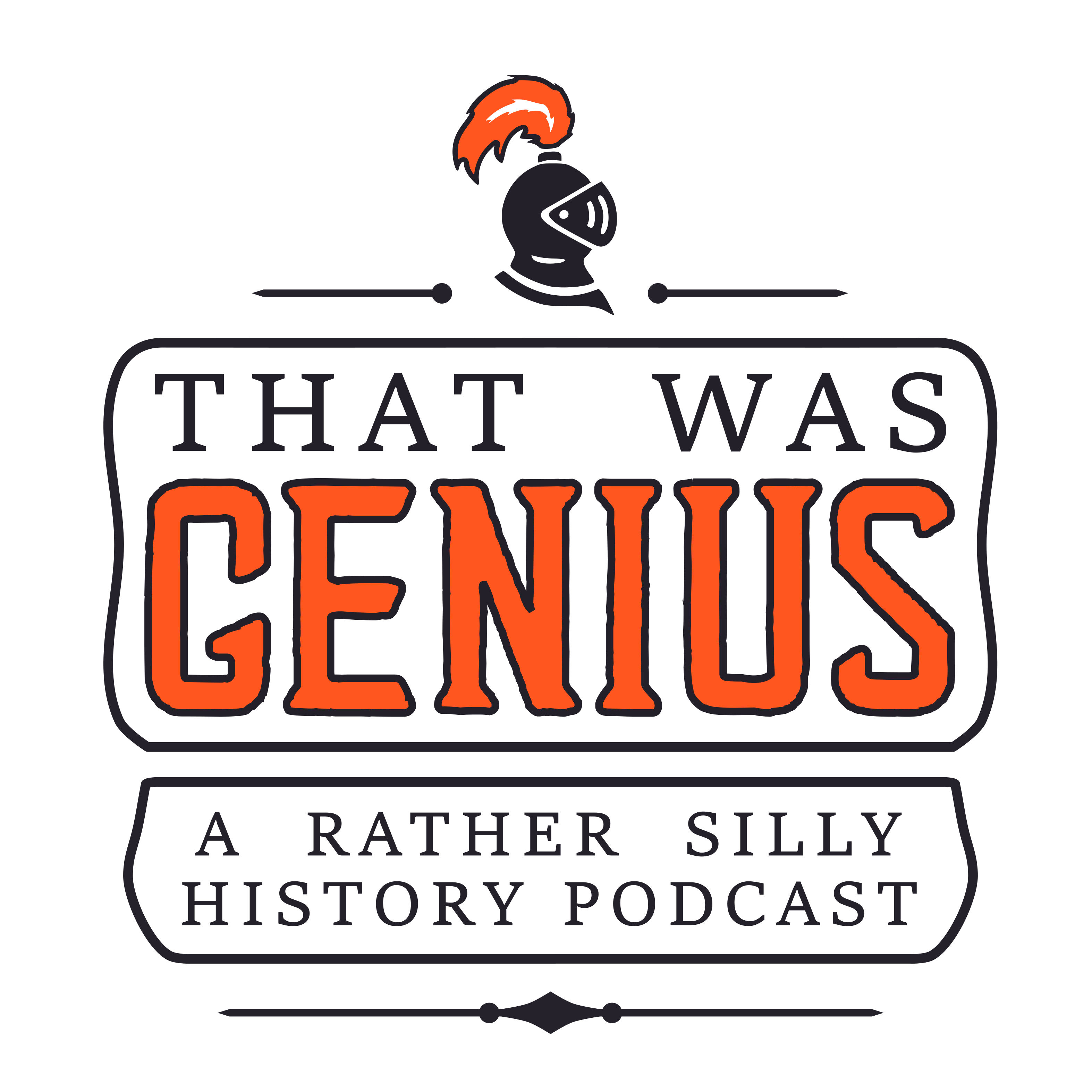 It's Japan week! So we've not exactly been short of fun things to talk about.
First up, we've got special guest, That Was Genius fan and Japanese resident Stephanie, to talk about the mythical Tanuki and their incredible testicles.
Next, Sam's been desperately trying to find a positive story from Japan in WW2, and has come up with 'The Japanese Schindler' Chiune Sugihara, also known as Sempo. A diplomat with a conscience, he saved over 6,000 Jewish refugees from the holocaust.
Tom then brings it back to silliness with 'Journey to the West', a Chinese folk tale which has become incredibly popular in Japan and features rolling monkeys, half-pig half-man muck-ups in the reincarnation wheel, and lots of other Buddhist mythical fun!
Then, to top it all off, we've got a couple of urban legends from Japan's public toilets. Quite a lot for one hour then!Subscribe and listen to us! Apple Music // Podbean // Overcast // Stitcher // TuneIn // Spotify
Welcome to That Was Genius: Two blokes. A 12-hour time difference. An immature sense of humour. And 10,000 years of human civilisation. A weekly podcast looking at the weirder side of history.
Join Sam Datta-Paulin (he likes history and lives in Britain) and Tom Berry (he also likes history but lives in New Zealand), for a weekly reflection on the bold, the brilliant... And the downright strange.
From bizarre events and stories to equally odd inventions, barely a day goes by without something incredible (or incredibly stupid) happening around the world.
We upload new episodes every Wednesday night/Thursday morning (UK time).
Check us out on Facebook, Instagram, Twitter and via our website, and please do subscribe to us and leave us a review if you like what you hear!
That Was Genius is produced by Glorious Republic Broadcasting.