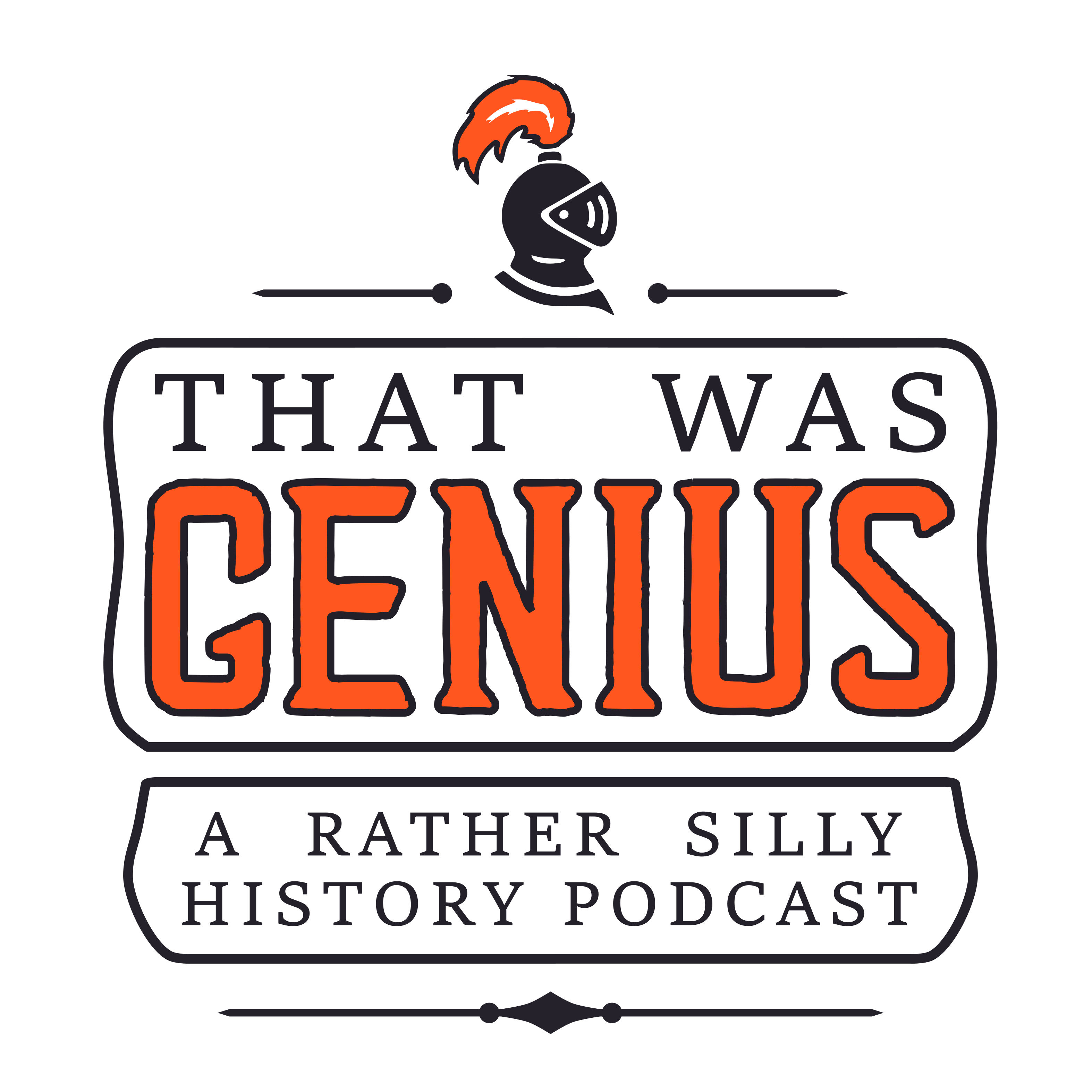 What a nice cheery one this week. It's all about genocide. But don't worry, we've still managed to squeeze out some (awkward) laughs.
Don't say we never give ourselves a challenge! This week we're discussing all things mass murder (or, at least, attempted). Sam kicks us off with the story of Nakam, the post-WW2 Jewish organisation who tried to kill of Germany once and for all by poisoning the entire population, and actually succeeded in poisoning thousands of SS prisoners. 
Meanwhile Tom goes biblical - literally - with a whistle stop tour of mass murder in the Old Testament and Tanakh, the Hebrew Bible.
Subscribe and listen to us! Apple Music // Podbean // Overcast // Stitcher // TuneIn // Spotify
Welcome to That Was Genius: Two blokes. A 12-hour time difference. An immature sense of humour. And 10,000 years of human civilisation. A weekly podcast looking at the weirder side of history.
Join Sam Datta-Paulin (he likes history and lives in Britain) and Tom Berry (he also likes history but lives in New Zealand), for a weekly reflection on the bold, the brilliant... And the downright strange.
From bizarre events and stories to equally odd inventions, barely a day goes by without something incredible (or incredibly stupid) happening around the world.
We upload new episodes every Wednesday night/Thursday morning (UK time).
Check us out on Facebook, Instagram, Twitter and via our website, and please do subscribe to us and leave us a review if you like what you hear!
That Was Genius is produced by Glorious Republic Broadcasting.