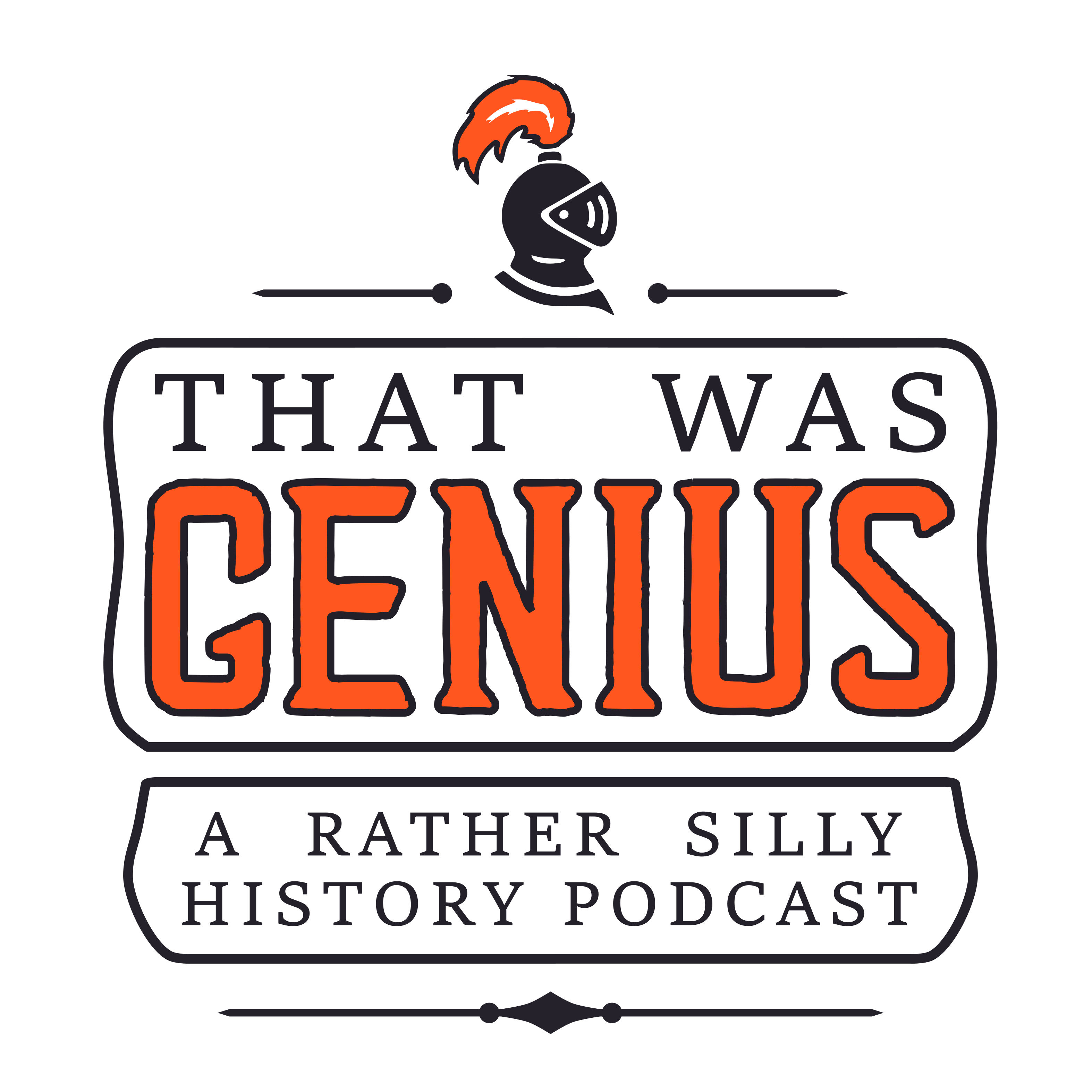 We've got a new and exciting side project!
Welcome to That Was Genius' "the Other Genius", a little side-hustle in which we catch up with other history creators and fanatics and talk about why they love history, what they get out of it, and their favourite quirky stories from the past. 
In episode one Sam catches up with History with Hilbert, creator of YouTube 'explains' videos and Facebook historical memelord, to discuss ancient forgeries, the highs and lows of the Dutch navy, and how legends are written by Dads trying to entertain their kids.
Hilbert's studying Anglo-Saxon, Norse and Celtic at Cambridge and has been making videos since 2016. But whilst the Vikings and the early British kingdoms are his forté, he makes videos on everything from the Wars of the Roses, to the Spanish Civil War, to Korea, flags, the evolution of languages and everything in between. Do check him out!
You can find Hilbert on YouTube: https://www.youtube.com/channel/UC1Zc6_BhPXiCWZlrZP4EsEg
Or on Twitter: https://twitter.com/HistorywHilbert
Or on Facebook! https://www.facebook.com/HistorywHilbert
Subscribe and listen to us! Apple Music // Podbean // Overcast // Stitcher // TuneIn // Spotify
Welcome to That Was Genius: Two blokes. A 12-hour time difference. An immature sense of humour. And 10,000 years of human civilisation. A weekly podcast looking at the weirder side of history.
Join Sam Datta-Paulin (he likes history and lives in Britain) and Tom Berry (he also likes history but lives in New Zealand), for a weekly reflection on the bold, the brilliant... And the downright strange.
From bizarre events and stories to equally odd inventions, barely a day goes by without something incredible (or incredibly stupid) happening around the world.
We upload new episodes every Wednesday night/Thursday morning (UK time).
Check us out on Facebook, Instagram, Twitter and via our website, and please do subscribe to us and leave us a review if you like what you hear!
That Was Genius is produced by Glorious Republic Broadcasting.