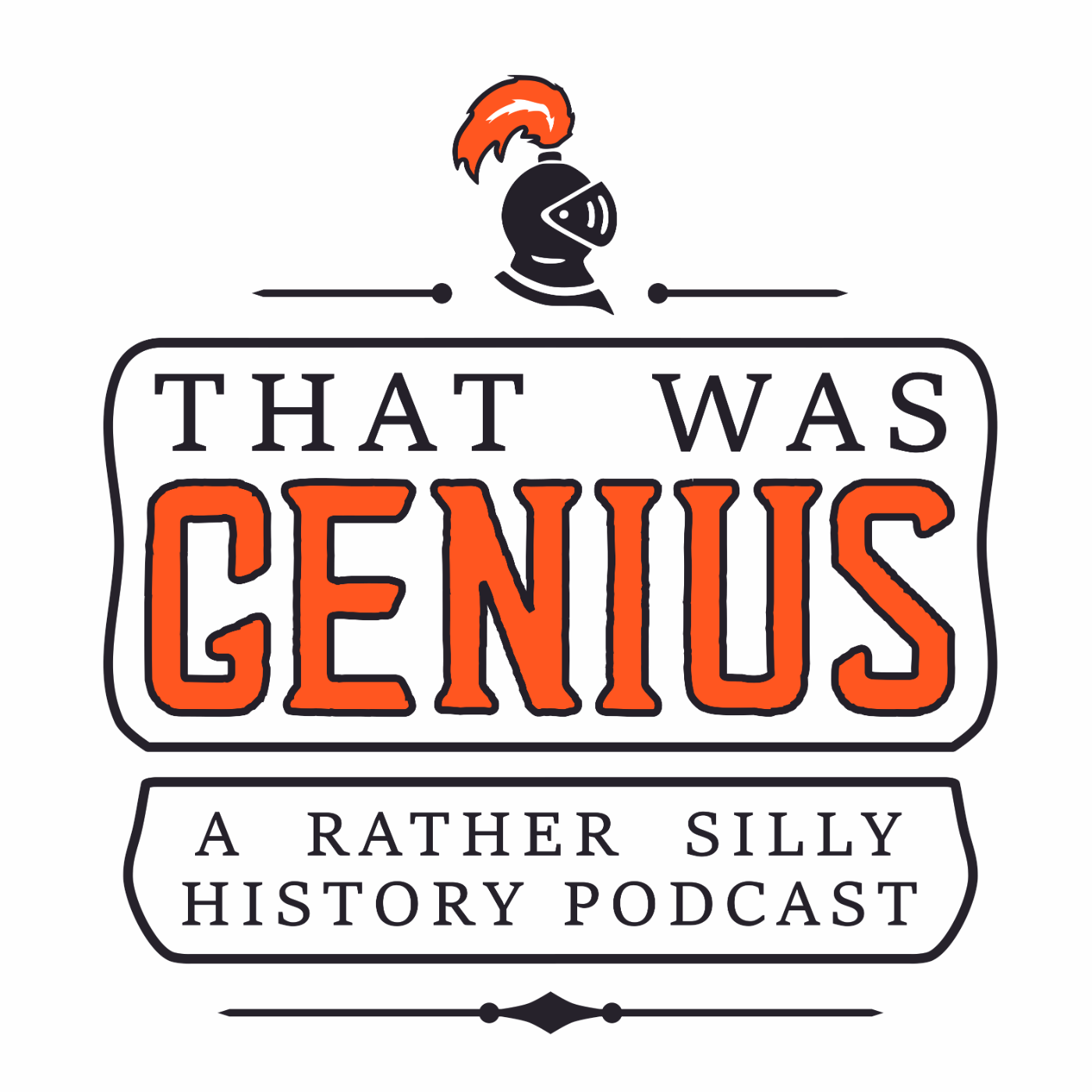 This episode was a patron exclusive, which we're releasing to the public as we're taking a short summer break. Want to join and get more than two dozen exclusive episodes? Find us at patreon.com/thatwasgenius. We'll be back in two weeks!
Down at the Bottom of the Garden, among the birds and the bees, there live two slightly sweary hosts, and it's gardening week.
Yes, that's the Poddington Peas theme tune. 
Sam kicks us off this week with our first ever delve into Romanian folklore, with the story of Făt-Frumos with the Golden Hair - the fairy tale of a fabulously dressed prince turned very unsuccessful gardener.
Next, Tom's been looking at the history of hired hermits, paid to inhabit the gardens of the rich in the 18th and 19th centuries.
Subscribe and listen to us! Apple Music // Podbean // Overcast // Stitcher // TuneIn // Spotify
Welcome to That Was Genius: Two blokes. An immature sense of humour. And 10,000 years of human civilisation. A weekly podcast looking at the weirder side of history.
Join Sam Datta-Paulin (he likes history and lives in Britain) and Tom Berry (he also likes history and used to live in New Zealand but is now in the UK as well), for a weekly reflection on the bold, the brilliant... And the downright strange.
From bizarre events and stories to equally odd inventions, barely a day goes by without something incredible (or incredibly stupid) happening around the world.
We upload new episodes every Wednesday night/Thursday morning (UK time).
Check us out on Facebook, Instagram, Twitter and via our website, and please do subscribe to us and leave us a review if you like what you hear!