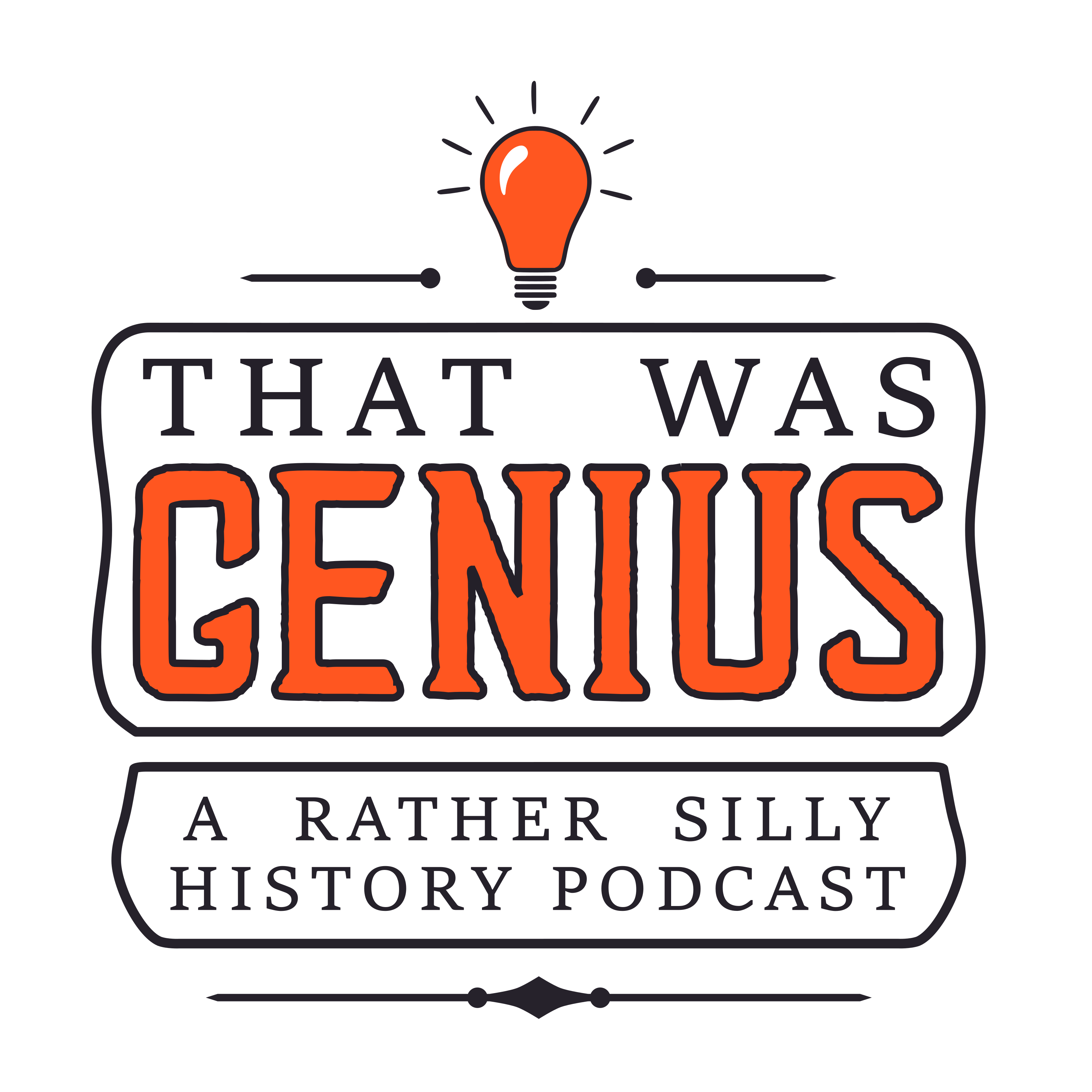 Love is in the air this week, with the *first* wedding of Henry VIII's first wife Catherine of Aragon (hint, it wasn't to Henry), and the first ever love story... A Sumerian legend which involves gods, a lot of arguing, and more than a little cottage cheese.
Subscribe and listen to us! Apple Music // Podbean // Overcast // Stitcher // TuneIn // Spotify
Welcome to That Was Genius: A weekly podcast looking at the weirder side of history. Two blokes. A 12-hour time difference. An immature sense of humour. And 10,000 years of human civilisation.
Join Sam Datta-Paulin (he likes history and lives in Britain) and Tom Berry (he also likes history but lives in New Zealand), for a weekly reflection on the bold, the brilliant... And the downright strange.
From bizarre events and stories to equally odd inventions, barely a day goes by without something incredible (or incredibly stupid) happening around the world.
We upload new episodes every Wednesday night/Thursday morning (UK time). 
Check us out on Facebook // Instagram // Twitter
That Was Genius is produced by Glorious Republic Broadcasting.