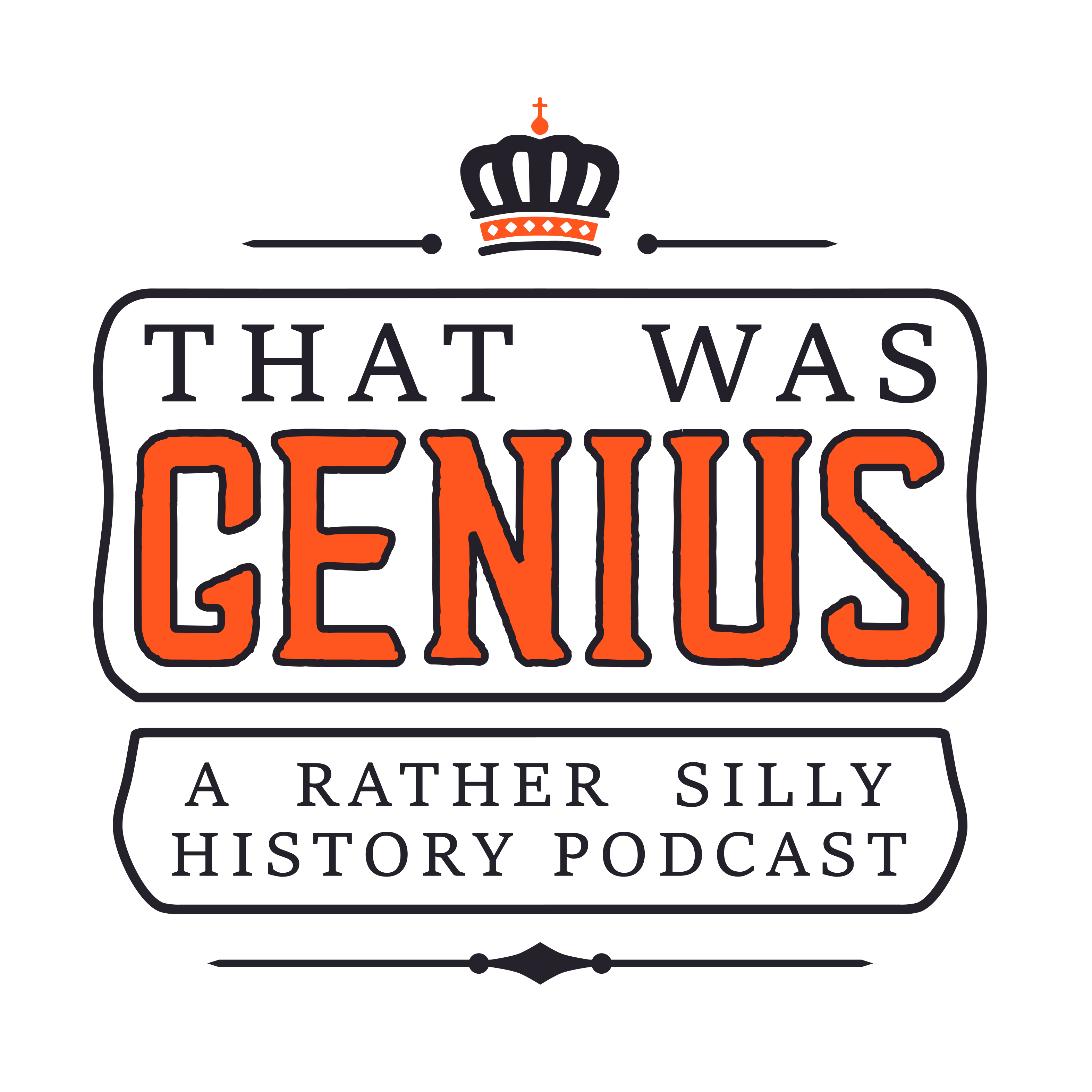 What if the real treasures are the friendships we make along the way?
Nah. Gold is much more valuable. Gold and cheese.
This week we're discussing buried treasure, from the sublime to the slightly ridiculous. Tom kicks us off with a look at Samuel Peyps' diary - the world famous musings of a man equally interested in bureaucracy, great fires of London, and his own bowel movements. We explore the lengths he went to in order to keep his gold, wine and, erm, Parmesan cheese safe from a fiery inferno. And also the Dutch.
Next, Sam takes us to Afghanistan for the incredible story behind the Bactrian Hoard, a one-in-a-lifetime ancient treasure trove of gold that was found, lost, and found again hidden under the noses of the Taliban - a story with a particularly Indiana Jones-esque twist.
Subscribe and listen to us! Apple Music // Podbean // Overcast // Stitcher // TuneIn // Spotify
Welcome to That Was Genius: Two blokes. A 12-hour time difference. An immature sense of humour. And 10,000 years of human civilisation. A weekly podcast looking at the weirder side of history.
Join Sam Datta-Paulin (he likes history and lives in Britain) and Tom Berry (he also likes history but lives in New Zealand), for a weekly reflection on the bold, the brilliant... And the downright strange.
From bizarre events and stories to equally odd inventions, barely a day goes by without something incredible (or incredibly stupid) happening around the world.
We upload new episodes every Wednesday night/Thursday morning (UK time).
Check us out on Facebook, Instagram, Twitter and via our website, and please do subscribe to us and leave us a review if you like what you hear!
That Was Genius is produced by Glorious Republic Broadcasting.