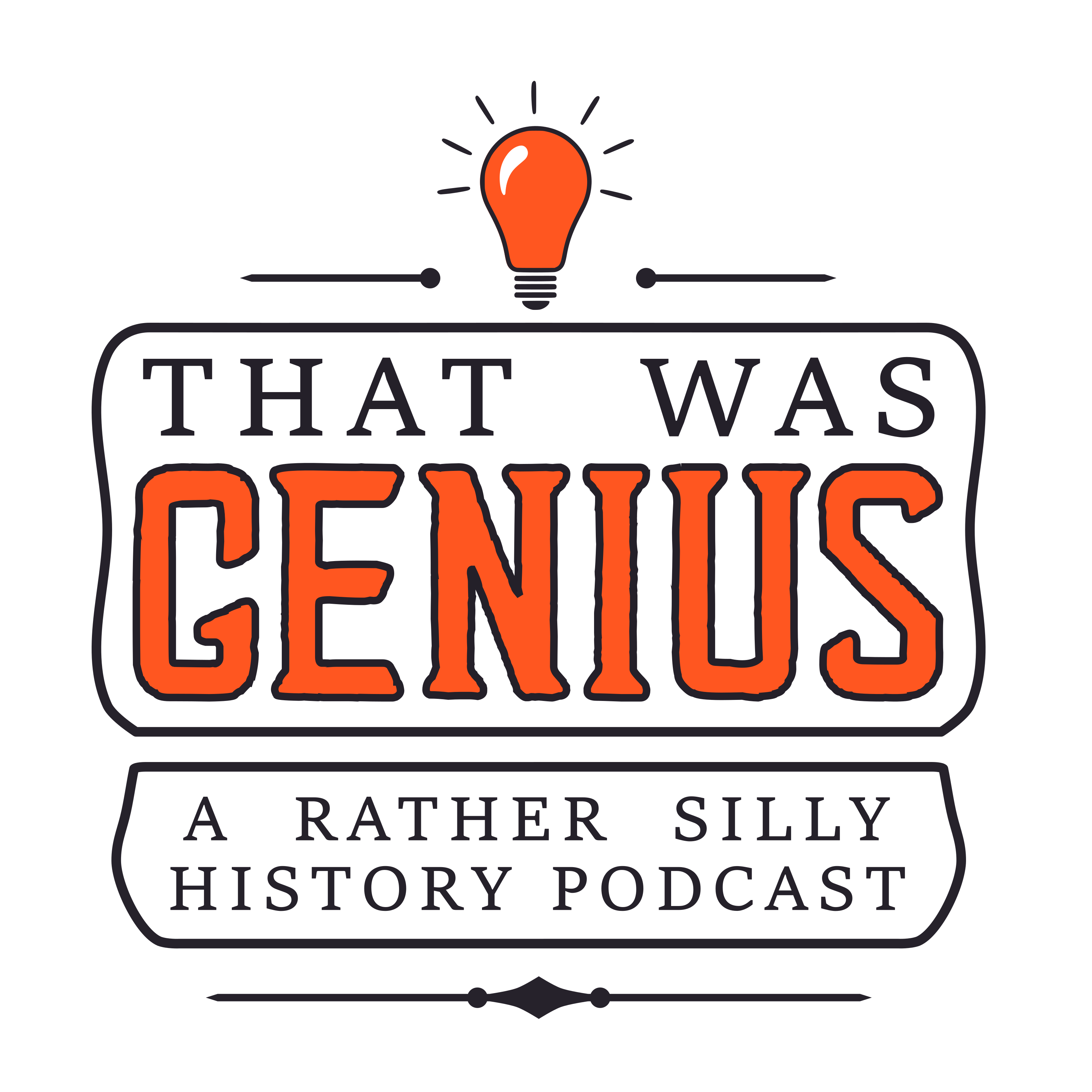 Be our guest, be our guest, be prepared to be impressed, by our knowledge about Disney, bad accents and Prince's frisky... That's right, it's Disney week! Tom and Sam have been delving into the stories behind the Disney classics in what is - even by our standards - a very NSFW episode. Lots of swearing and adult themes. You've been warned.
Tom examines Pinocchio, the murderous, tortured and executed Italian children's comic book character designed to scare the hell out of them. Meanwhile Sam discusses Sleeping Beauty, a charming story of love-rat kings, absentee parents, attempted necrophilia and cannibalism. Joy oh joy.
Subscribe and listen to us! Apple Music // Podbean // Overcast // Stitcher // TuneIn // Spotify
Welcome to That Was Genius: Two blokes. A 12-hour time difference. An immature sense of humour. And 10,000 years of human civilisation. A weekly podcast looking at the weirder side of history.
Join Sam Datta-Paulin (he likes history and lives in Britain) and Tom Berry (he also likes history but lives in New Zealand), for a weekly reflection on the bold, the brilliant... And the downright strange.
From bizarre events and stories to equally odd inventions, barely a day goes by without something incredible (or incredibly stupid) happening around the world.
We upload new episodes every Wednesday night/Thursday morning (UK time).
Check us out on Facebook, Instagram, Twitter and via our website, and please do subscribe to us and leave us a review if you like what you hear!
That Was Genius is produced by Glorious Republic Broadcasting.