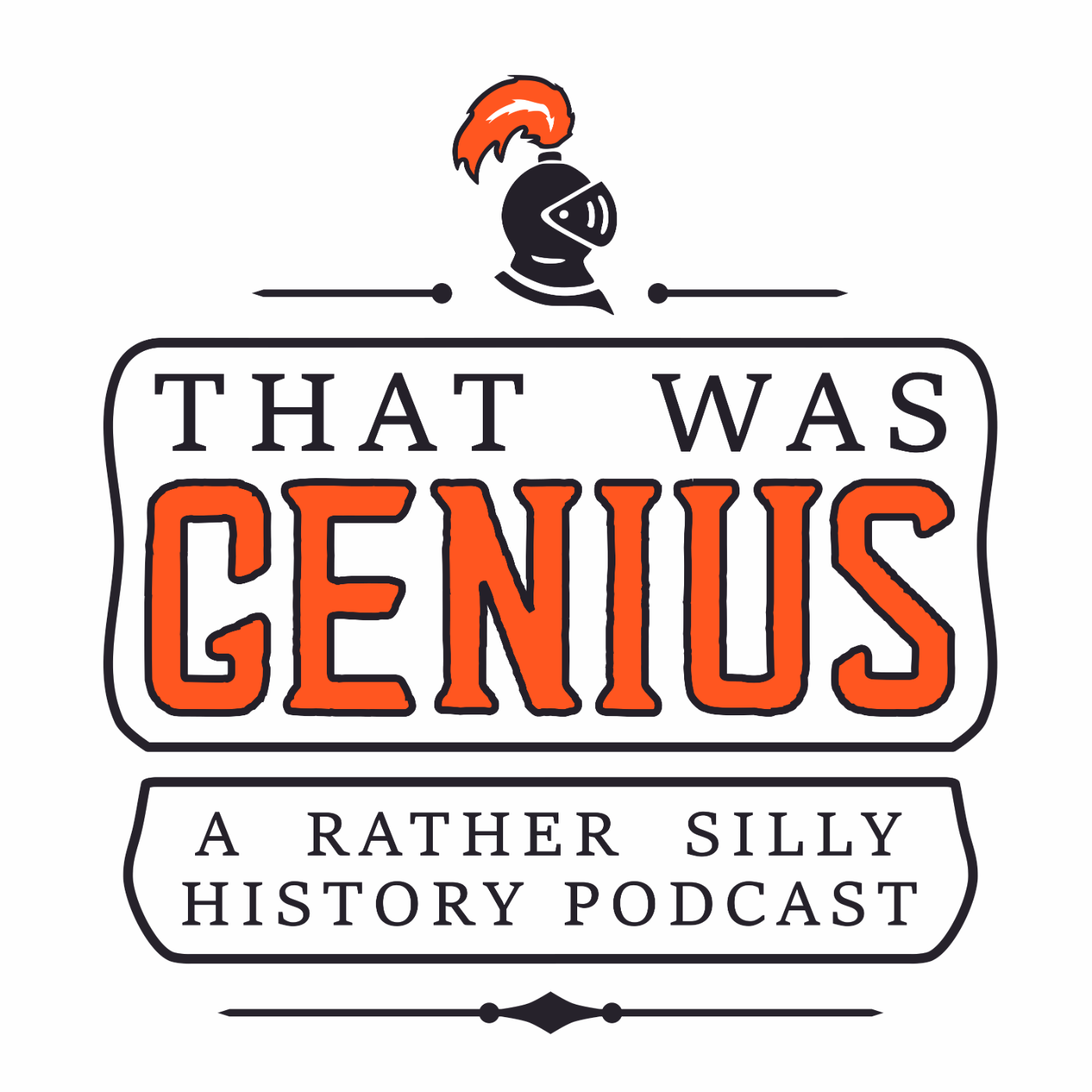 This episode's all about guts, balls, and lofty ambitions to wow a crowd. Yes, it's daredevil week!
Desperate to avoid traditional daredevils if we can, Tom's been looking at the horrifically violent ancient sport of mob football - banned by most medieval towns in England for being too dangerous (it had no rules except 'don't murder' but still led to several deaths) but still being played in a few small villages centuries later - with the rivalries as old and violent as ever!
Meanwhile Sam's been looking at the hot air balloon pioneer and Neapolitan nobleman Vincenzo Lunardi, who spent the 1780s whipping through the clouds and wooing the crowds - especially the ladies - in London. It's a story involving frozen cats, vomiting dogs, a LOT of wine, and a trip and fall which led to the first entrants into the mile high club.
Subscribe and listen to us! Apple Music // Podbean // Overcast // Stitcher // TuneIn // Spotify
Welcome to That Was Genius: Two blokes. An immature sense of humour. And 10,000 years of human civilisation. A weekly podcast looking at the weirder side of history.
Join Sam Datta-Paulin (he likes history and lives in Britain) and Tom Berry (he also likes history and used to live in New Zealand but is now in the UK as well), for a weekly reflection on the bold, the brilliant... And the downright strange.
From bizarre events and stories to equally odd inventions, barely a day goes by without something incredible (or incredibly stupid) happening around the world.
We upload new episodes every Wednesday night/Thursday morning (UK time).
Check us out on Facebook, Instagram, Twitter and via our website, and please do subscribe to us and leave us a review if you like what you hear!
That Was Genius is produced by Glorious Republic Broadcasting.